Sunday Morning Life Class
Starting May 28th, Life classes will break for summer and resume September 10th
High School Students are encouraged to join one of the regular LifeClasses.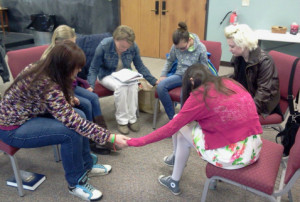 The Middle School LifeClass meet in the Youth Room from 9:00-10:00 AM on Sunday mornings.
We meet from 9:00 to 10:00 AM in the Youth Room (southwest corner of the building). We gather in small groups of six to eight students while an adult leader leads in a Bible Study. After the study there is a discussion and prayer time led by an adult leader.