Children's Church occurs during the main worship gathering and is for ages 3 through Kindergarten. Children spend the first 15-20 minutes of the main worship gathering with their parents. Someone from the stage will dismiss for Children's Church and a parent will take them to the east side of the building to the "Children's Check-In" Center, where they will check in and a volunteer will help you find your room.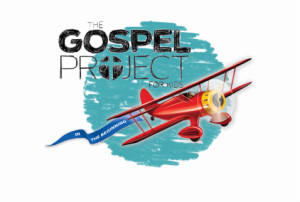 Check-In:
* Go to one of the electronic Children's Ministry Kiosks. Type in your phone number and follow the instructions to check your child into Children's Church.
* One sticker is to be placed on the back of the child and the other kept by the person picking up the child. We must match the stickers at the end of Children's Church to release the child to you. We will not release the child to anyone under the age of twelve even if they do have the appropriate sticker. Only parents or responsible teenage siblings may check out children.
* Guests, please fill out the information card and the guest tag before checking-in. If you do fill out a card, please give it to a Children's Church worker or leave it in the basket on the table and you will be able to use the electronic check-in system the following week. After placing the child sticker on the back of the child, please bring your child into the room and a leader will help him/her find a seat.
What Happens In Children's Church:
* Children sing two or three fun, age-appropriate worship songs together.
* Children hear a short Bible story from one of our storytellers.
* Children break into three small groups for fun, lesson reinforcement activities led by adult and student leaders.
* Bring your matching security sticker to the appropriate door for check-out.
* 3-year-olds on the north side of the Children's Church room (nearest the check-in door)
* 4-year-olds and UP on the south side of the Children's Church room (by the far door)
Please stay behind the stanchions with your parent tag in hand and one of the volunteers will bring you your child.
There will be several people available along the way to make sure everything runs smoothly for you and your child. Parents are always welcome to sit in if they like.
We hope to see you and your child soon!
Currently, we are using "The Gospel Project for Kids" curriculum. This curriculum travels through the Bible chronologically over the course of three years tying all lessons back to the gospel. You can find out more at