Welcome to South Canyon Baptist Church
Rapid City | South Dakota
Come worship with us Downtown at Main Street Square,

Sunday, August 20th at 10AM

. Bring chairs or blankets for seating, a cooler with cold drinks and lunch for afterwards. The fountains will be open, so throw in your kids swimwear. We hope to see you there!
Fall Life Classes start September 10th at 9am

Click the "Adults" tab on the side of the page to see our Fall Ministry Brochure
6AM Men's Bible Study (West Side McDonalds)
6AM "Knowing God" Men's Book Study (Panera Bread)
Sunday:
Missions Cafe will be closed in the morning
10AM Worship at Main St. Square
Sunday Evening Service:
6PM Sunday Evening Service with Josh Shields
6PM New City Catechism for ages 3-5th Grade
Home Life Groups:
For more information or to get involved in a Life Group,
please contact Pastor Kevin at
pastorkevin@southcanyonbaptist.org
3333 West Chicago St.
Phone: 605-342-9000
Fax: 605-721-1851
Copyright Notice
The information on this site is the property of South Canyon Baptist Church. No broadcasting or duplication of any sermons in public form are allowed.
Aug 13, 2017

Favorite Psalms: Psalm 67

Aug 6, 2017

Favorite Psalms : Psalm 51

Jul 31, 2017

Favorite Psalms: Psalms 42-43

Jul 23, 2017

Favorite Psalm: Psalm 37 (Overcoming Fretfulness)

Jul 16, 2017

Favorite Psalms: Psalm 27

Jul 9, 2017

Favorite Psalms: Psalm 23

Jul 2, 2017

Favorite Psalms: Psalm 22

Jun 25, 2017

Favorite Psalms: Psalm 16

Jun 18, 2017

Favorite Psalms: Psalm 13 (How Long O Lord)

Jun 11, 2017

Favorite Psalms: Psalm 8
One Time Gift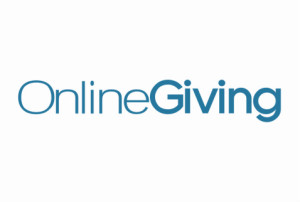 If this is your first time to set up a recurring gift you will need to create an account on The Hub. You can do this by clicking "Recurring Gifts" above. A new page will open and you will select "Sign Up". Enter the information requested and you will receive a confirmation email for your account. From there you can login and set up your recurring gift. Once you have completed this process you will be able to login at any time to view or make changes to your recurring gift.
The Hub is South Canyon Baptist's online community! You can use The Hub to give online, connect to the church community, see the church calendar, manage registrations, and so much more! The Hub also provides the church staff with efficient tools and systems to use in effective ministry.
For more information on The Hub Click Here
.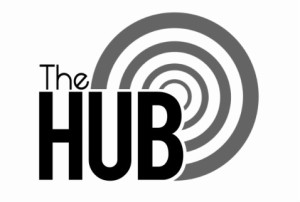 We love cultivating a heart service in our students and deploying them in service within our church and in our community. We have a few hardcore students that take the lead in organizing much of these opportunities and would love to pull you into the fold.
Email pastorjosh@southcanyonbaptist.org to get connected.
Here are a few examples of what the service team does:
-Serves in all areas of Children's Ministry within our church
-Regularly babysits for families in our church
-Helps with regular physical projects around the church
-Serves in community ministries like Love Inc. and Cornerstone
-Serves in other ways in the community like at Black Hills Works, Youth & Family Services and even things like cleaning up parks.
-And anything else that we can think of… our students love to serve together!