NEW SERVICE TIME
We will no longer be offering two services on Sunday mornings and will be gathering for worship this Sunday, July 5, at

10am.



We very much hope you're able to join us, and we want you to know our goal is to make our gatherings as safe as possible for all who attend. In light of the increasing community spread here in Rapid City, we want to remind everyone to please stay home if you are sick (e.g., fever, cough, body aches, difficulty breathing) or if you have been in close contact with someone who has tested positive or is being tested for COVID-19.
Stay tuned here for our "what to expect" email that will be posted on Friday.
CONTACT US
3333 West Chicago St.
Rapid City, SD 57702
Phone: 605-342-9000
Fax: 605-721-1851
The information on this site is the property of South Canyon Baptist Church.
No broadcasting or duplication of any sermons in public form are allowed.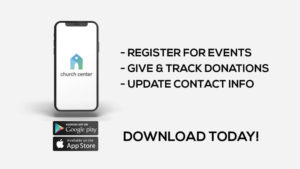 Church Center is our brand new platform for receiving and processing online gifts, event registrations and more!

You can download the app by searching Church Center in your app store and find

South Canyon Baptist or click the "Set Up An Online Gift" button above.