South Canyon's nursery is located at the northwest corner of the church, next to the lobby area.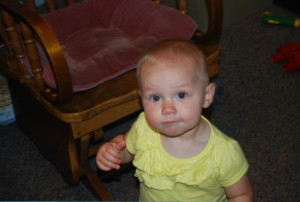 It is open for our worship gathering from 10:00 to 10:45 AM. We also provide nursery care for those who serve in our AWANA program on Wednesday nights from 6:15 to 8:00 PM.
The nursery is available for children from birth to 36 months for the entire 10:00 AM Worship Gathering, birth to potty-trained during the 9:00 AM Sunday Life Class hour, and birth to 36 months for AWANA.
Guidelines:
•Nursery will open 10 minutes prior to the 9:00 AM Life Class hour and 15 minutes prior to 10:30 AM Worship hour
•Parents must follow the security sticker check-in procedure (nursery staff will guide you through this quick process)
•Children will only be released to an adult who presents the matching security sticker at the time of check-out. Please keep this sticker with you and present it every time you are picking up your child.
•During the secure check-in process you will receive a page that we ask you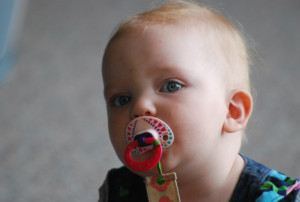 keep with you at all times. If an issue arises that requires your attention, the pager will vibrate and that will signal that we need you to come to the nursery immediately.
•Please label all belongings left in the nursery with your last name
•The nursery staff is not authorized to feed children meals brought from home or administer medications. They will, however, bottle-feed your infant if you provide the necessary supplies and instruct them to do so.
•Please provide pull-ups for any child currently toilet training
•Please do not bring toys from home into the nursery
•The nursery staff strives to work with each parent on the appropriate length of time a child is allowed to cry. If the child is inconsolable and cannot be comforted or consoled in a reasonable time frame, then the nursery staff will make the decision to page the parent.
•For your convenience, we have a private nursing mother's room located in the nursery.